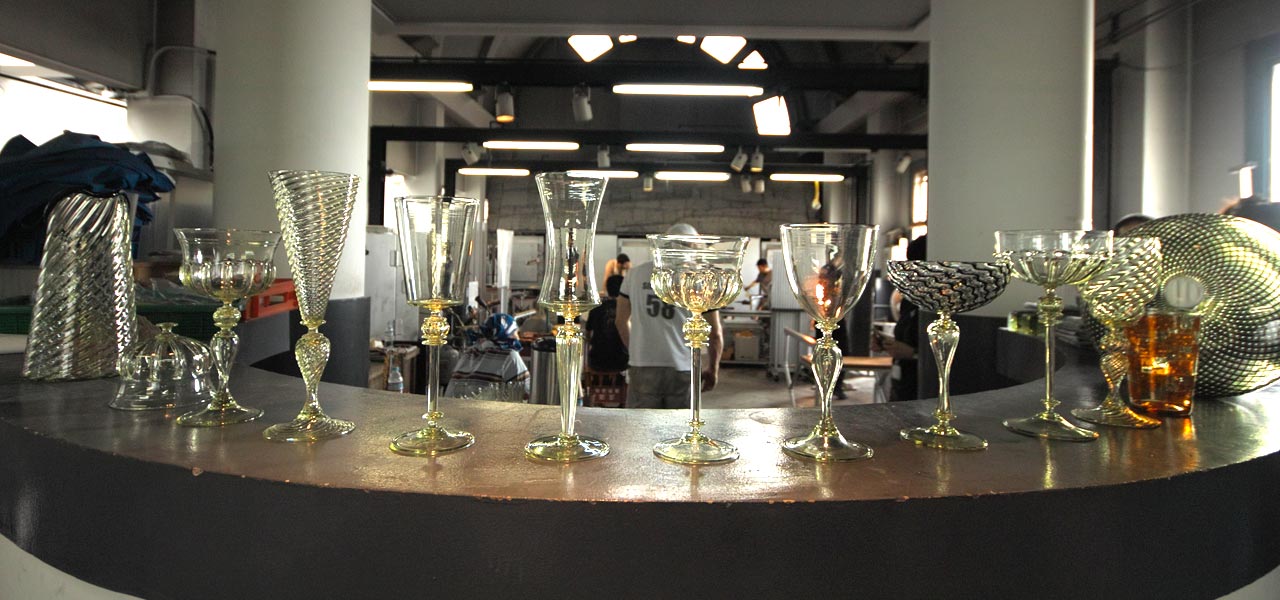 34th Niijima International Glass Art Festival
第34回新島国際ガラスアートフェスティバル
34th Niijima International Glass Art Festival
第34回新島国際ガラスアートフェスティバル
We are delighted to announce the upcoming workshop, as the signs of the Covid pandemic finally wane, allowing us to hold this event in its original form for the first time in three years. We are thrilled to be able to share this news with you.
This year, William Goodenworth will be leading the Glassblowing class, and Kentaro Yanagi In the Framework class. We are honored to welcome these teachers as our instructor. And we are looking forward to your participation in the festival.
Meet you on Niijima Island.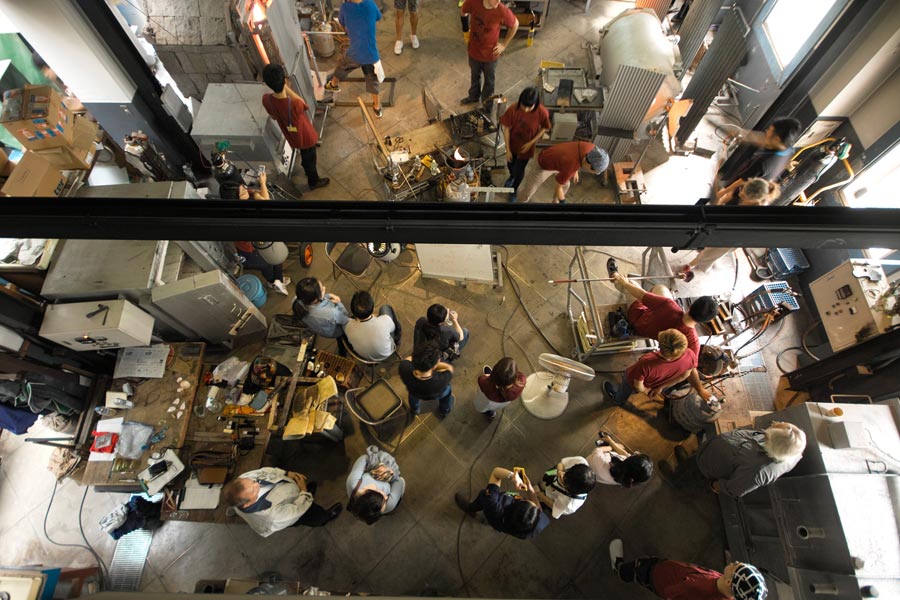 34th Festival
The Niijima Glass Art Festival has been held every year in autumn. This year will be the 34th.
The Workshop
There are two classes: Glass Blowing and Flame Work.

Students in the Browing class must have at least one year of experience.
Framework class has no restrictions on experience. Beginners are also welcome to apply.
Application
Please apply from the form on this page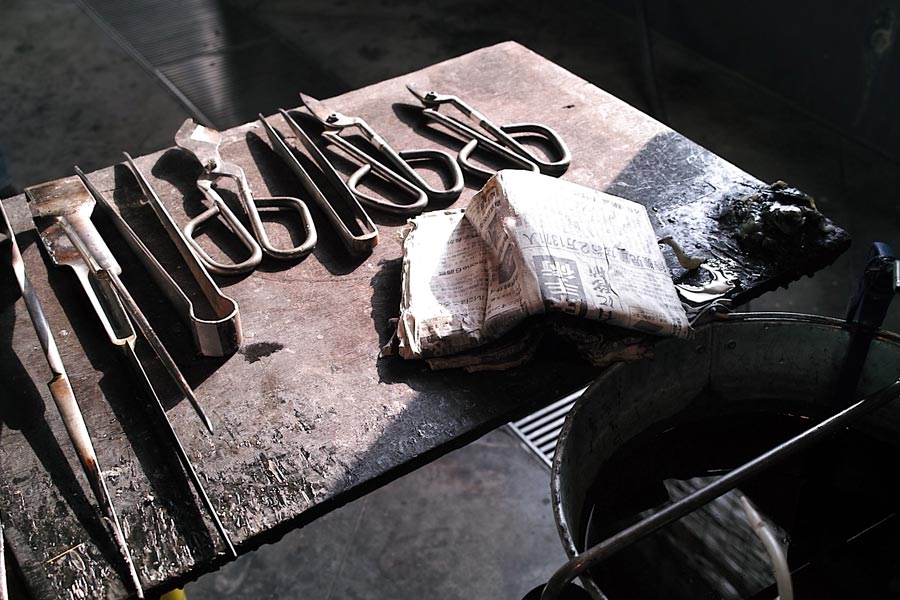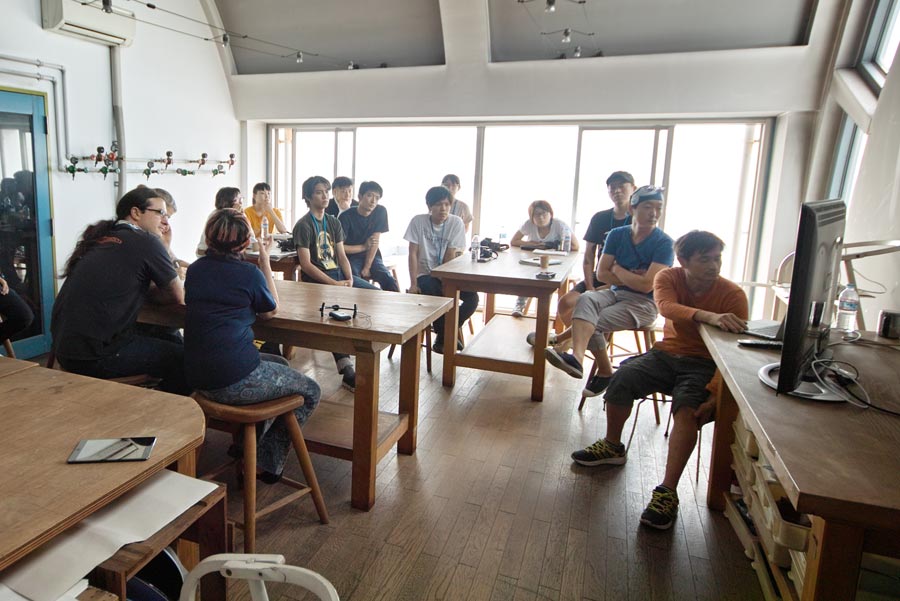 Openday
The Workshop will be open to visitors on October 21. Please register in advance.
SCHEDULE
14(日)
15(日)
16(月)
17(火)
18(水)
19(木)
20(金)
21(土)
22(日)
23(月)
Blowing
class starts
--->
--->
--->
--->
--->
class ends
leave Niijima
FlameWork
class starts
--->
--->
--->
--->
--->
class ends
leave Niijima
Events
Festival Starts
Villager's Class
kid's workshop
class starts
Openday
-->
leave Niijima
WORKSHOP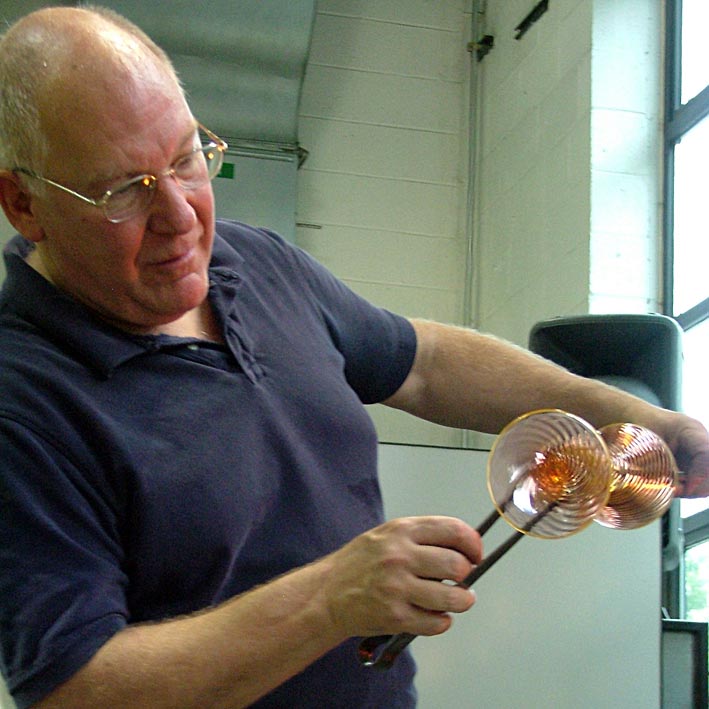 GlassBlowing
10/16-22
An Introduction to Venetian Techniques
William GUDENRATH
In this class, students will build a firm foundation in the basic movements of Venetian-style glassblowing, focusing on well-formed and thinly-blown vessel bodies, excellent necks, delicate mereses, and blown feet and stems. When students have mastered these techniques, they will proceed to making canes and studying cane working processes. Venetian objects will be studied—initially to frustrate, and then to inspire.
Enrollment limited to 9 students (maximum of 12 if there are too many applicants).
Requirements
Students should have at least one year of solid glassblowing.
Tuition
  70.000 yen (lodging and meals not included)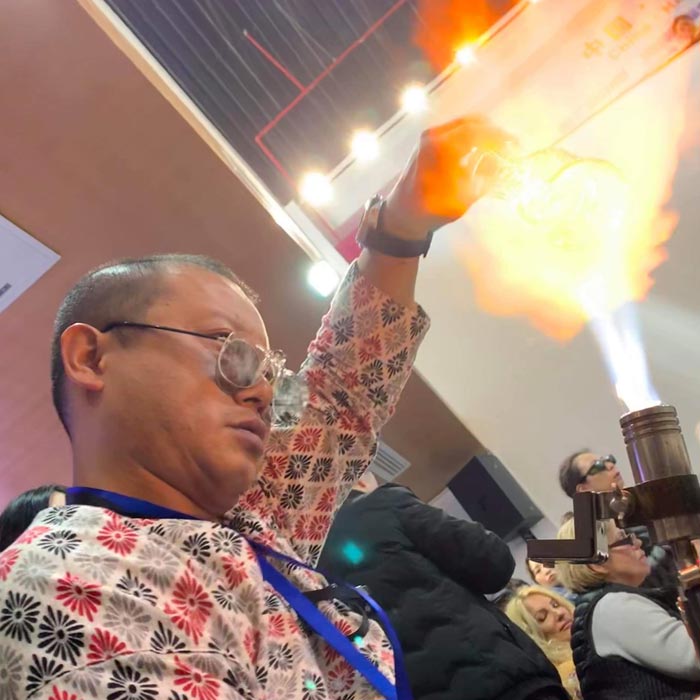 FlameWorking
10/16-22
Moving Glass
YANAGI Kentaro
In this class, heat-resistant glass is fused with an oxygen burner to create moving glass works.By moving the glass, the artist concentrates on expanding the possibilities and expression of the work.Specifically, the glass tubes and rods are used to create joints, cranks, gears, and chains. The end result is an original moving glass work of art!
(Maximum number of students: 12)
Requirements
Students must be at least 18 years old. No previous experience is required.
Tuition
  70.000 yen (lodging and meals not included)
---
Course and Lodging Fees
Participants are required to pay the following course fee and accommodation.
(Please note that accommodation fees are subject to change and prices are subject to change.)

Tuition: ¥70,000
Lodging and meals: ¥77,000
Total: ¥147,000
OpenDay
Oct.21st am10:00-16:30
Visitors can watch the class and demonstration of the artists. There is no charge for participation. Please register in advance.
Open Day visitors will receive a 20% discount coupon for Tokai Kisen, will receive an information on accommodations and meals.
Please make your reservations for transportation and accommodations by youself.
Lunch will not be available this year at the Glass Art Center due to the Corona program. You will be asked to eat at the nearest restaurant or bring your own food.
---
Registration
please fill out the form below and (click) send it to us!

Or download the application form, fill it out, and send it by mail or email to this address

2023 Niijima International Glass Art Festival Executive Committee
Niijima Glass Art Center
Mamashita-str. Niijima-mura, 100-0400 Tokyo Japan
E-mail festival@niijimaglass.org

Applications are accepted on a first-come, first-served basis. If the number of applicants exceeds, a waiting list will be established.

Workshop Application Deadline:Oct. 2nd (Mon)
Openday Application Deadline:Oct.7(Sat)